Driving
Results


through Quantitative Research
Founded in 1988, Bretton Woods, Inc. has worked with traditional and non-traditional financial service providers to improve the customer experience and improve shareholder value. Since 2000, we have built a strong research capability to address emerging trends including artificial intelligence and robotics, as well as emerging legislative and regulatory issues in the financial services arena.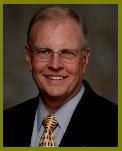 Michael Flores is the President and CEO of Bretton Woods, Inc., a specialty management advisory and research firm serving the financial services industry.
Michael brings over 30 years of financial services experience with focuses on loan and deposit operations, commercial deposit and cash management product strategies, alternative financial services, overdraft protection programs, payment systems and process improvement and reengineering through enabling technologies. He began his banking career with Citizens & Southern National Bank (now Bank of America) in Atlanta, Georgia where he held various management positions. From 1981 to 1988 he was Senior Vice President for Bank Earnings International, responsible for the national strategic planning practice and for business development.
He has conducted research on controversial issues and written white paper and testified before both Houses of Congress (see http://bretton-woods.com/research.html ) regarding short-term, low-dollar consumer credit options, overdrafts, prepaid cards, H.R. 6139, the Federal Charter for National Consumer Credit Act and the impact of Dodd-Frank on community banks. He has provided an expert witness report and testimony for the defense in a major bank overdraft class action suit in 2015.
He speaks frequently to industry groups and has authored several articles for industry publications. He also served as a faculty member at the Pacific Coast Banking School in Seattle, Washington where he taught a course on Retail Banking in the 21st Century including the impact of artificial intelligence.
He was a board member and president of the Coastal Georgia Historical Society in St. Simons Island, Ga.
Michael received a BBA in Accounting and Management from the University of Notre Dame. He is a Certified Mediator with the Center for Dispute Resolution, Boulder, Colorado and with the American Arbitration Association in Atlanta, Georgia.